...and in other news...

A weekly newsletter from St Peter and St Paul, Seal, to help us keep in touch with one another at this time.
Describing the indescribable; looking towards Pentecost.

There are some experiences we have which are very hard to put into words completely, no matter how hard we try; falling in love, grieving, bringing a child into the world – these are the things for which the word "ineffable" was coined, a word that means "too great or extreme to be expressed or described in words". That seems to be what the early Christians felt about the Holy Spirit. This Sunday is the feast of Pentecost, or Whitsun, which commemorates the day when the disciples of Jesus, gathered in an upper room after his Ascension, felt themselves once more in the presence of God, just as they had been when they were with them. Words clearly failed them, because when Luke later wrote down the story, drawing on the accounts of those who had been there, he had to reach for images to give an idea of what had happened.
They had been told that they would take Jesus' message to "Jerusalem, Judea, Samaria and to the ends of the earth", but at that moment they didn't even know how they would take it to the end of the road. Suddenly, according to Luke, they felt something mysterious happen. They heard something like the sound of a rushing wind, they saw something like fire, dancing on the heads of those who were there, and they were filled with confidence which drove them out onto the streets, bubbling over with the joy of the knowledge that God was with them, in them, closer than their own heartbeats. They began to speak in other languages, languages they didn't know, the languages of visitors to Jerusalem. Those who heard them discovered that God spoke their language. God was at home with them, whatever obscure little corner of the world they came from…

Ever since, people have had moments when they have felt the presence of something beyond them, bigger than them, and have struggled to describe it, only able to say that it's like something else.

The most common images used for the Holy Spirit are fire – something which both warms and excites
but which can also purify and be terrifying - and wind, which has power to move even a huge ship but which can't be seen. It is also sometimes pictured as a dove. In the book of Genesis, the Spirit (sometimes translated as the breath of God or a wind from God) is described as hovering over, or sweeping over the waters of chaos, bringing order from them, and when Jesus is baptised, the Spirit descends on him in the shape of a dove.
Anne Le Bas
Which image do you prefer - fire, wind or dove?
Have you ever felt that sense of being in the presence of something greater than yourself? How would you describe it?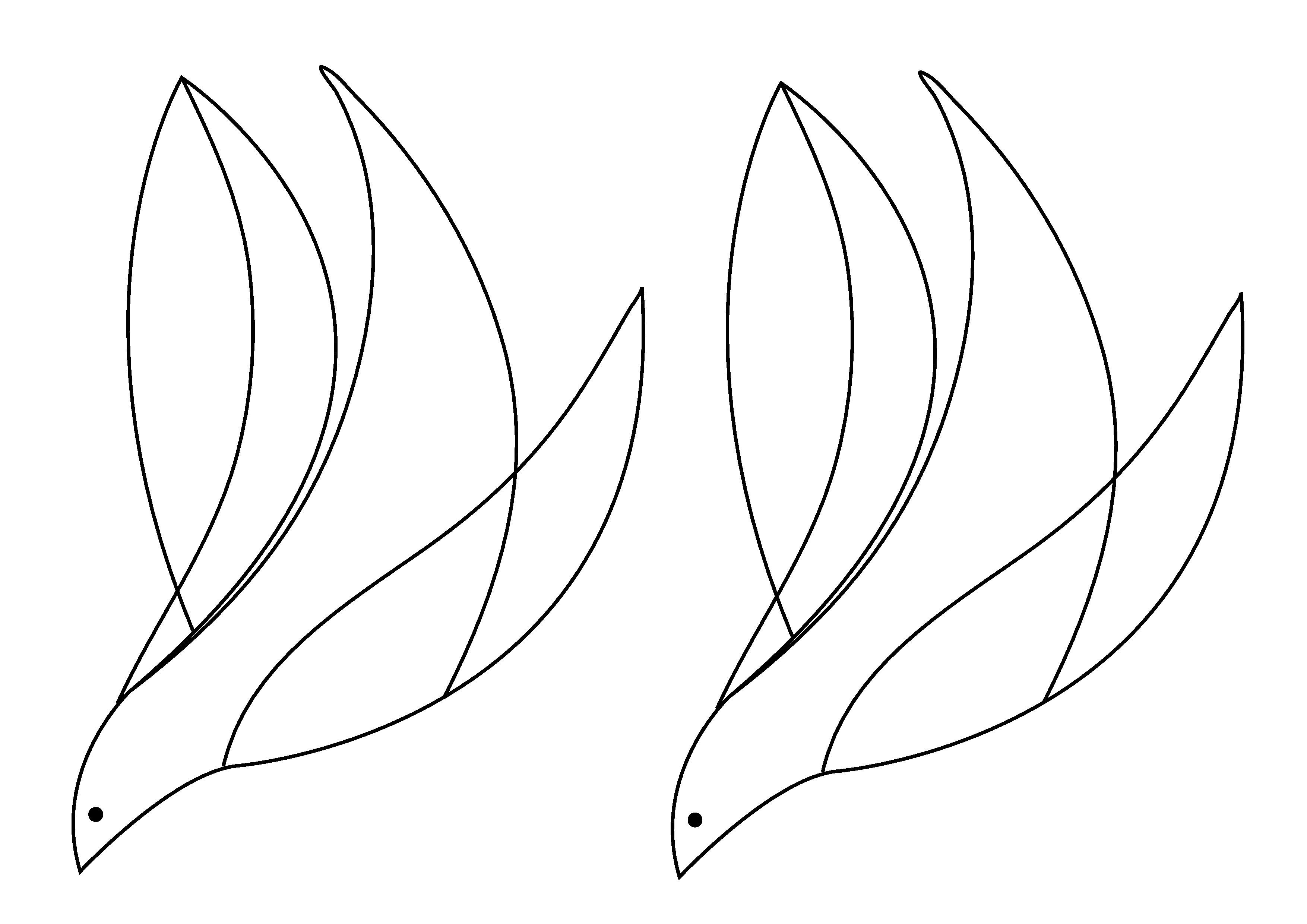 Rochester Children and Youth work department have created a Pentecost colouring page, which can either be a dove, or a flame . You could colour it in and put it in your window for passers by to see. You can download it here. https://mcusercontent.com/0b375b1912f2d9f546f580f63/files/88c5d171-5760-4432-b43a-ad86f5554608/dove_flame.pdf
Prayer of the week
Today – Monday 25th May - marks the feast of the Venerable Bede (St Bede) who was born in about 672 and died on 26 May 735. He was a Benedictine monk, who entered the monastery at Monkwearmouth in the North East of England at the age of seven, and then moved to its twin monastery at Jarrow. According to legends, he was drawn to the monastic life by the lure of what seemed to him to be the vast library of the Abbot, probably about 250 books, which was large for the time (though I once counted mine and found they ran into thousands!)

He is most famous, though, not for what he read, but for what he wrote, the first history of England we have "The Ecclesiastical History of the English Speaking People". He wrote on many other subjects too, though, including science, and gave us the term "Anno Domini" – the year of the Lord - to denote the time after the birth of Christ. He is buried in Durham Cathedral – Philip and I visited his tomb there this February.
This prayer, shared by Revd Canon Matthew Rushton, Precentor of Rochester Cathedral in the video below, picks up the image which is quoted beside his tomb, referring to Christ as the Morning Star. Matthew also quotes from what Bede has to say about the foundation of Rochester Cathedral.

O Christ our Morning Star
Splendour of Light Eternal
Shining with the glory of the rainbow
Come and waken us
from the greyness of our apathy
And renew in us your gift of hope.
Amen
HYMN Come down O love divine
This traditional hymn for Pentecost is set to a tune by Ralph Vaughan Williams called Down Ampney. The video below shows pictures from Down Ampney Church, where Vaughan Williams' father was vicar.
The hymn is a translation of a medieval Italian poem by mystical poet, Bianco di Siena (c.1350-1434). Originally a wool carder from Siena, he joined an order of friars called the Jesuates. Rather like the Franciscans they were committed to living a life of poverty, and were known for their mystical and ecstatic practices of prayer. For more information about it, see the blog post here.

1 Come down, O Love divine,
seek thou this soul of mine,
and visit it with thine own ardor glowing;
O Comforter, draw near,
within my heart appear,
and kindle it, thy holy flame bestowing.

2 O let it freely burn,
till earthly passions turn
to dust and ashes in its heat consuming;
and let thy glorious light
shine ever on my sight,
and clothe me round, the while my path illuming.

3 And so the yearning strong,
with which the soul will long,
shall far outpass the power of human telling;
for none can guess its grace,
till Love create a place
wherein the Holy Spirit makes a dwelling.


ZOOMING WITH SEAL CHURCH
Our Sunday morning Zoffee (Zoom with coffee – bring your own coffee!), as usual is at 11 am on Sunday morning. Email me at sealpandp@gmail.com for the link.
ZOOM AND SING
Join us for our ZOOM CHOIR on Wednesday at 7.15pm.
There is very little that can't be made better with a good sing, in my humble opinion…
We will be concentrating on singing some favourite hymns, including the one above, Come down, O love divine. Philip will send scans of the music and words to anyone who wants to join in. email Philip at
philiplebas@gmail.com
for the link and music
.
You don't have to be a member of our church choir to join in, and the glory of a Zoom choir session is that while you will be able to hear Philip and I, no one will be able to hear you, so it really doesn't matter how good or bad you think your voice is!
Our ZOOM CHILDREN'S CHOIR will also meet this week, on Wednesday, at 5pm.
For safeguarding reasons we can't put the link here, but any children would be welcome to join in – just email me for the link at
sealpandp@gmail.com
.
The Friday Group also meets by Zoom on Friday morning for a chat – contact me if you'd like the link.
"BE STILL AND KNOW" – Ascensiontide prayer
If you want ten minutes or so of peaceful prayer , why not try out our series of Ascensiontide reflective podcasts this week.
You'll be able to find them each day on the church website and blog, and I am also sharing links on Facebook and Twitter.
In a pressured and anxious world, it seems to me that it is important to find space to think and time to sit still, so these are very minimalist. I have given them the title "Be still and know", from the Bible verse featured in the first podcast "Be still and know that I am God" (Psalm 46)
I hope you find them helpful.

LOCKDOWN LARDER
If you or someone you know needs help in the Sevenoaks area (includes Seal) because their finances have been affected by the lockdown and may not fit the criteria for foodbanks , or you would like to donate to help others locally, this looks like a good option.
https://www.lockdownlarder.co.uk/
Spread the word! Recipients will be able to 'tailor make' their basket from a list of Tesco supermarket staples, up to a maximum value of £25, so that at least some things stay familiar in this very strange world that we all find ourselves in.
Seal Church Garden Giveaway
Seal Church Garden Giveaway – Keep the plants coming!
As quickly as I put plants outside the lychgate for people to take away they vanish! Thanks to those who contributed plants to add to mine last week. Keep them coming! Please label them, or no one will know what they are, and leave them in the baskets. I will keep them watered.
What has everyone been up to?


Our Sunday morning Zoom meeting (see above) has rapidly become a fixture. We were delighted that some of our friends from Lavender Fields care home were able to join us this week, and hope to see them again. I am thinking of trying to put on a Zoom service for them (and anyone else who wants to join in). Watch this space!

The Tuesday home group has continued to meet via Zoom, and have been looking at the story of St Paul over recent weeks. They sent me this update.

"The Tuesday evening Home Group (Mark Wivine Babs and Vanessa) are continuing to meet up on Zoom. Amongst the chat and glugging of tea and wine, we have been looking at Paul's conversion - from persecutor of Jesus' disciples and their followers of the Way to becoming a disciple proclaiming the message of Jesus to the Gentiles. We read Paul's own account in Galatians chapters 1 and 2 where he admits he was 'violently persecuting the church of God' (Galatians 1 v13 b.) but after that extraordinary encounter with Jesus on the road to Damascus became a 'servant of Christ' so that the Gentiles 'glorified God because of me' (Galatians 1 v24). We also read Luke's account in Acts (chapter 9) which relates Saul's blindness and helplessness after 'meeting' Jesus, not eating or drinking for three days before 'he was 'filled with the Holy Spirit' and 'something like scales fell from his eyes (Acts 9 v 17 and 18). We were amazed by how he was transformed both physically and spiritually by his 'revelation of Jesus Christ' and awed by God's power to change the murderer to a preacher, the man of action to a man of words. We were struck too (!) by Paul's faith, his persistence and resilience as he in turn becomes persecuted for being a disciple of Jesus. "

Some classes at Seal School will be going back to school next Monday – Nursery, Yrs R, 1 and 6, plus the children of key workers who have been in school throughout the lockdown. Please pray for them, and for their teachers, who have had to do a lot of work to think through ways of keeping everyone safe as they return.

Meanwh
ile in Hilary Curtis' blue tit nest…Oh dear! What a gruelling time it has been watching this… Of the 10 chicks that hatched, only four have survived this far… I don't know how you can bear it, Hilary!
This picture was taken when there were six survivors.
In case you are finding lockdown tedious, here are some thoughts from Henri the Cat, who sympathises.
Copyright © 2020 St Peter and St Paul, Seal, All rights reserved.